Mastering the art of winter hunting requires not only skill and patience but also the right gear to withstand the harsh conditions. Among the essential components of a hunter's arsenal, insulated footwear plays a pivotal role in ensuring comfort and protection in cold environments. When it comes to the best boots for winter hunting, a few standout options rise to the forefront, offering a perfect blend of insulation, durability, and functionality. One of the top choices for winter hunting boots is the LaCrosse Alphaburly Pro. Renowned for its exceptional insulation, these boots feature 1600 grams of Thinsulate Ultra insulation, providing warmth even in the most frigid temperatures. The neoprene core of the boots ensures flexibility and a snug fit, while the adjustable neoprene gusset accommodates various calf sizes. The Alphaburly Pro's waterproof construction keeps feet dry in snowy and wet conditions, making them an excellent choice for hunters who often find themselves traversing diverse terrains.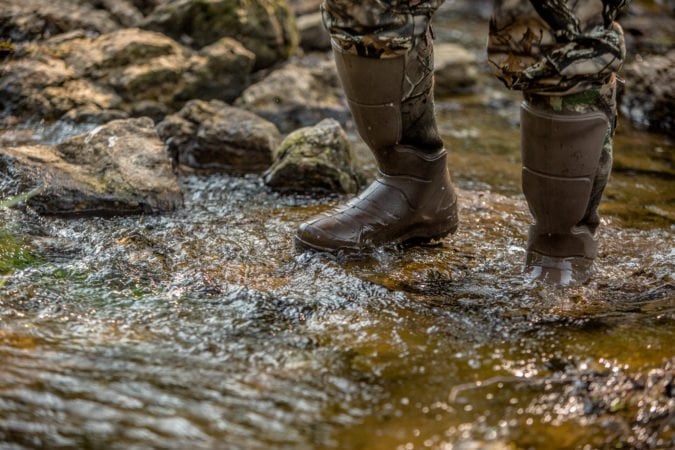 For those who prioritize lightweight performance without compromising on warmth, the Danner Pronghorn is a stellar option. With 400 grams of Thinsulate Ultra insulation, these boots offer a balance between heat retention and agility. The full-grain leather upper provides durability and abrasion resistance, while the GORE-TEX lining ensures waterproof protection. The Pronghorn's rugged design, coupled with its insulation capabilities, makes it an ideal companion for hunters who cover extensive ground during winter excursions. Another noteworthy contender in the realm of winter hunting boots is the Irish Setter VaprTrek. Designed with cutting-edge technology, these boots feature RPM technology, making them 40% lighter than traditional hunting boots. Despite their lightweight construction, the VaprTrek does not compromise on insulation, boasting 800 grams of PrimaLoft insulation for optimal warmth. The boots' UltraDry waterproofing system keeps moisture at bay, and the ScentBan technology helps control odors, enhancing a hunter's stealth in the field.
In the pursuit of insulated footwear mastery for winter hunting, the Muck Boot Arctic Ice Tall stands out as an exceptional choice of best thermal hunting boots. These boots combine a fleece lining with 5mm of CR Flex-Foam insulation, ensuring superior warmth and comfort in extreme cold conditions. The Vibram Arctic Grip outsole provides excellent traction on slippery surfaces, adding a layer of safety to the hunter's journey. The extended rubber exterior and Spandura upper offer durability and protection against the elements, making the Arctic Ice Tall a reliable companion for the avid winter hunter. In conclusion, mastering winter hunting requires careful consideration of gear, with insulated footwear playing a pivotal role. The LaCrosse Alphaburly Pro, Danner Pronghorn, Irish Setter VaprTrek, and Muck Boot Arctic Ice Tall represent the pinnacle of performance, combining insulation, durability, and functionality. Armed with the right pair of boots, hunters can confidently navigate the winter landscape, focusing on the thrill of the chase rather than the discomfort of the cold.